Firstly, what is Strategy?
We need to start at the beginning and truly understand; what is Strategy?  I have asked myself this many times and historically it has been a yearly power point presentation and a video clip of the CEO talking about the power point.  So I have really wondered what do strategists do and how do they come up with "the strategy"?  The dictionary defines Strategy as "a plan of action designed to achieve a long-term or overall aim" and Wikipedia states that "strategy is a long term plan of action designed to achieve a particular goal".  For me the essence of any strategy is to differentiate your organisational activities from that of your rivals.  Strategy was once a top down affair always created and carried out by senior executives.  However, strategy and the act of strategising is also carried out at a team level, for example looking at the team structure to cope with changing technologies and target markets that ultimately support and are aligned to that of the organisational strategy.
Strategy and Leadership
By understanding the fundamentals of strategy an organisation can set out a clear purpose for its people, teams and business units.  Of course the organisation must be aware that choosing a certain strategic direction does not always guarantee success without effective leadership and implementation.    But without operational effectiveness can an organisation or its strategy be truly successful?  In other words, can a large organisation compete with new niche players/start-ups that target traditional markets/services even though an organisation has a clear strategy for those services without necessarily being efficient in those activities that support those services targeted by competitors?  Just having a clear strategy is not enough to remain in a unique position and does not guarantee a sustainable advantage.  Organisations have to look in detail at their operational effectiveness focusing on how to carry out activities that support its services better/more efficiently than its competitors.  Organisations must also decide what services to continue with and which to stop in order to remain competitive.  "Strategy is creating fit among a company's activities.  The success of a strategy depends on doing many things well (not just a few) and integrating between them.  If there is no fit among activities; there is no distinctive strategy and little sustainability" (Porter, M.E. 2006, What is strategy? Harvard Business Review).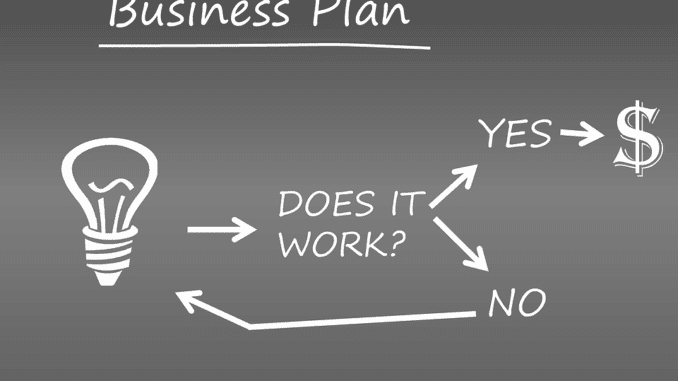 Strategic Purpose
Before deciding what activities an organisation wants to perform it must first have a clear and concise understanding of its purpose, what is it here to do or not do?  If this is well understood it serves as both a constraint on activity as well a guide to behaviour.  This for me is the cornerstone of any strategic direction and, without this understanding, the message to the whole organisation is unclear and outside of the leadership team and employees may be unsure of what they are doing and for what reasons.  A clear sense of purpose can be defined as "the firm's unique added value – what would be lost to the world if the firm disappeared" (Montgomery, C. 2008, Putting Leadership back into Strategy. Harvard Business Review).  An example given in this article was from British Petroleum (BP), when interviewed, the then CEO, John Browne stated how important it was for "a business…to have a clear purpose", and without a well articulated strategy there will be no purpose and no company buy in.
Understanding Strategy
Having clear organisational purpose is only the start of understanding strategy; an organisation must also be able to define its unique added value or competitive advantage.  "Competitive advantage comes from the way…activities fit and reinforce one another" (Porter, M.E. 2006, What is strategy? Harvard Business Review).  Getting the activities an organisation undertakes allows it to reduce cost and/or increase the differentiation between itself and its competitors.  It also makes it harder for imitators to copy their success unless they are able to replicate all the associated activities and interdependencies.  "To analyse competitive advantage, strategists typically break a firm down into discrete activities or processes and then examine how each contributes to the firm's relative cost position or comparative willingness to pay" (Ghemawat, P. & Rivkin, J.W, 1999. Creating competitive advantage).   For some organisations, choosing a unique position is not enough to guarantee a sustainable advantage.  Organisations will also have to look in detail at their operational effectiveness to assess if they are "performing similar activities better than rivals perform them" (Porter, M.E. 2006, What is strategy? Harvard Business Review).
Effective Leadership and Implementation
Once a strategy is in place it has to be communicated clearly to the rest of the organisation and then implemented by its leaders.  Communication methods seen as poor communication types are information bulletins, mass emailing, video and training sessions, which are examples of methods traditionally used by many organisations to communicate strategy out to the rest of the organisation.  The richest communication types were found to be face to face meetings, large group discussion, working groups and presentations.  "Strategies are approved but poorly communicated.  This in turn makes the translation of the strategy into specific actions and resource plans…impossible.  Lower levels in the organisation don't know what they need to do, when they need to do it, or what resources will be required" (Mankins, M.C. & Steele, R. 2005. Turning great strategy into great performance. Harvard Business Review).
Strategy to Performance Gap
Mankins and Steele (2005) give examples of organisations that have managed to "close the strategy to performance gap through better planning and execution .e.g.…Barclays, Cisco Systems…3M.  Their disciplined planning and execution processes make it far less likely that they will face a shortfall in actual performance".  Measuring the performance of strategy is fundamental to its success or failure.  If there are no mechanisms in place to continually track and monitor performance against long term strategic plans, then an organisation will be unaware of the strategy to performance-gap and the most effective path to take to close that gap.  "The strategy to performance gap can be attributed to a combination of factors, such as poorly formulated plans, misapplied resources, breakdowns in communication, and limited accountability for results" (Mankins, M.C. & Steele, R. 2005, Turning great strategy into great performance. Harvard Business Review).
Strategy Execution
To execute strategy effectively and to attain the expected performance, it is essential to have a leader guiding an organisation who has certain attributes aligned to that organisation and geared towards delivering successful outcomes.   These leadership attributes can include being able to emotionally connect with their people, be trustworthy, credible, inspiring, passionate, courageous and empowering.  In a previous blog post I detailed further how leadership characteristics should be considered over job title as a way of successfully leading Digital Transformation (DX), which in this digital era must include implementing and embedding strategy within an organisation.
The ultimate leader is the CEO who chooses a company's identity, who has responsibility for leading an organisation by pursuing (or not) certain opportunities.  This is why the job of strategists cannot be outsourced – it is up to all leaders in an organisation to make a strategy a success and where necessary raise any issues that may have an impact on an organisation and its ability to close the strategy to performance gap. "One of the leader's jobs is to teach others in the organisation about strategy-and to say no.  Strategy renders choices about what not to do as important as choices about what to do.  Indeed, setting limits is another function of leadership". (Porter, M.E, 1996, What is strategy? Harvard Business Review)
The Never Ending Journey
There are basically "two kinds of strategies: commitment-based and flexibility-based" (Raynor, M, 2003, pg.3).  "Organisations need a way to combine the power of commitment without sacrificing the benefits of adaptability…they need strategic flexibility" (Raynor, M. 2003, Take the fork in the road.  Strategy & Innovation Newsletter).  This is especially pertinent in industries where competitive advantage is linked to costly long term investment all the while subject to significant changes in competitive requirements as we have seen globally in a number of industries (such as telecommunications, hotels and taxis).  "By combining scenario based planning with real options, it is truly possible to take a fork in the road – to pursue multiple strategies simultaneously until critical uncertainties are resolved and the optimal way forward becomes clearer" (Raynor, M, 2003, Take the fork in the road.  Strategy & Innovation Newsletter).
Strategic Flexibility
It is imperative that once a strategic decision has been made, that the organisation evaluates the progress of implementing the chosen strategy against a defined set of control points and adjusts or stops the implementation if necessary.  The strategy should be flexible enough to cope with an ever changing technological, competitive and regulatory environment where concurrent strategic paths can be followed and re-evaluated (and changed) or stopped as required.
Strategic flexibility is especially important in this "digital or die" era due to the evolving nature of most global industries that is resulting in increased competition, disruption or regulation and the need to be more cost efficient/agile.  So having the ability to pursue a number of strategic directions can, to some extent, ensure that organisations cover most strategic possibilities based on its industry foresight (for example technology trends, new innovations and products).
Differentiate through Strategy
Ultimately, organisations will have to continue to create/add value to its customers, suppliers and partners so that those parties are better off with your organisation than without. To retain competitive advantage organisations have to differentiate themselves from their competitors.  "A company must continually improve its operational effectiveness and actively try to shift the productivity frontier; at the same time, there needs to be ongoing effort to extend its uniqueness while strengthening the fit among its activities" (Porter, M.E, 1996, What is strategy? Harvard Business Review).  Strategy is a never ending journey where a series of evolving decisions are made to counteract the ever changing business landscape. "We need to think about strategy in a new way – one that recognizes the inherently fluid nature of competition and the attendant need for continuous, not periodic, leadership" (Montgomery, C. 2008, Putting Leadership back into Strategy. Harvard Business Review).
Strategy is a never ending series of journeys where decisions are evolved and challenged to counteract an ever changing landscape